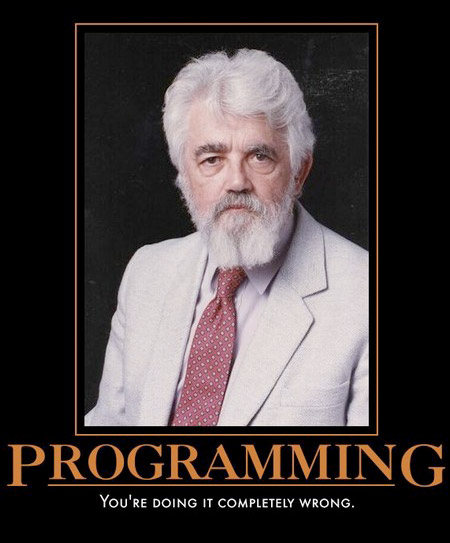 And circus pyramids of idiot midgets make cargo-cult noises.
Sniveling trendoids, have you run out of crocodile tears yet?
And his "Maxwell's Equations of Software"?  How many have even heard of, much less understood them?
They will be remembered long after the last idiot shiny toy maker has closed up shop.
They will be remembered long after all traces of the Great Chiefs of the Iron Age are dust.
They are destined to be forgotten and re-discovered, perhaps many times.  Because mathematics is eternal.
Did you know that there once lived a Soviet John McCarthy? Who remembers?  No one but me? No matter.
But yes, there did indeed.  Because mathematics is "one for all of us, like victory."  It never goes away.
Generations of time-servers will live and die, but the forgotten jewels will wait patiently for the next explorer, the next brave soul who is not afraid of Upsight.
The universe keeps its most beautiful jewels in a safe that most of us cannot crack or even see.  But JMC could.  And did.
He was worth a billion smarmy hucksters.  Ten trillion superstitious do-gooders.  A googol of Googles.
But now he is gone, and you and I are here.
13 Responses to "RIP jmc."