This post concerns the "MacIvory" Model 3 Lisp Machine. It is of interest strictly to bolixologists.
---
This is a recipe for a working replacement of an ancient SCSI HDD, such as found in the MacIvory, with an inexpensive solid-state disk.
---
You will need:
---
1. Download the softs, and verify the signature and hashes in MANIFEST.TXT.
---
2. Decompress the disk image, and copy it to a 16GB or larger SD card, via unix dd command, e.g.:
dd if=MacIvory_Virginal_9GB.img of=/dev/sdb
---
3. Insert the SD card into the SCSI2SD device, connect the latter to a PC via the USB jack, and run the configurator. Feed it the supplied config, and trigger the upload to the device.

Edit: if your MacIvory's SCSI cable does not have an end terminator installed, you will need to re-enable the built-in termination in the SCSI2SD config.

---
4. Remove the original HDD assembly from the MacIvory: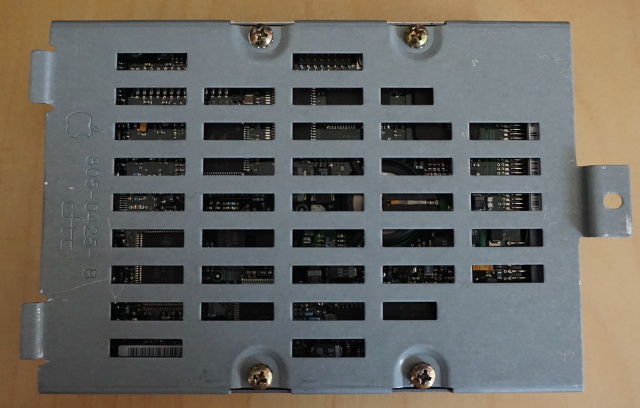 5. Remove the HDD from the plate.
---
6. Affix the SCSI2SD device to the new adapter, and then to the original steel plate, using the standoffs and nuts: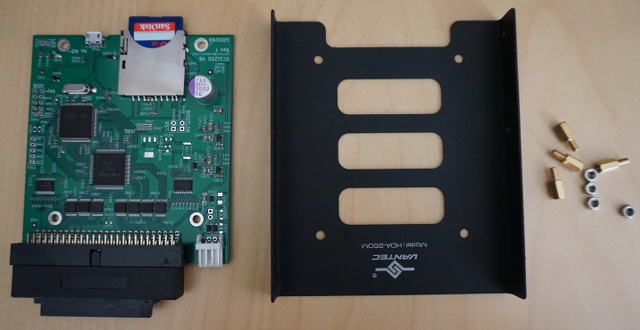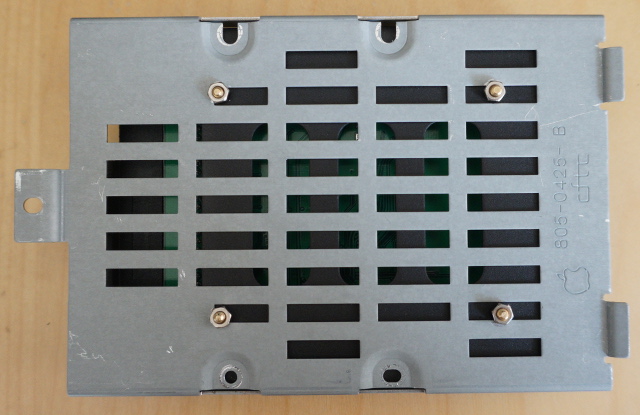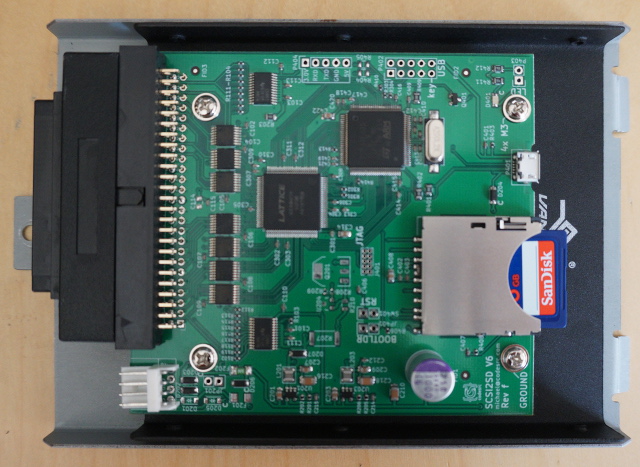 Do not over-tension the nuts. (Use a tension wrench, if you have one, otherwise simply "know measure".)

---
7. Affix the plate, now containing SCSI2SD device, into the original nest, and connect the cabling, via the 50-to-68-pin adapter (for SCSI) and the Molex-to-floppy (for +5v):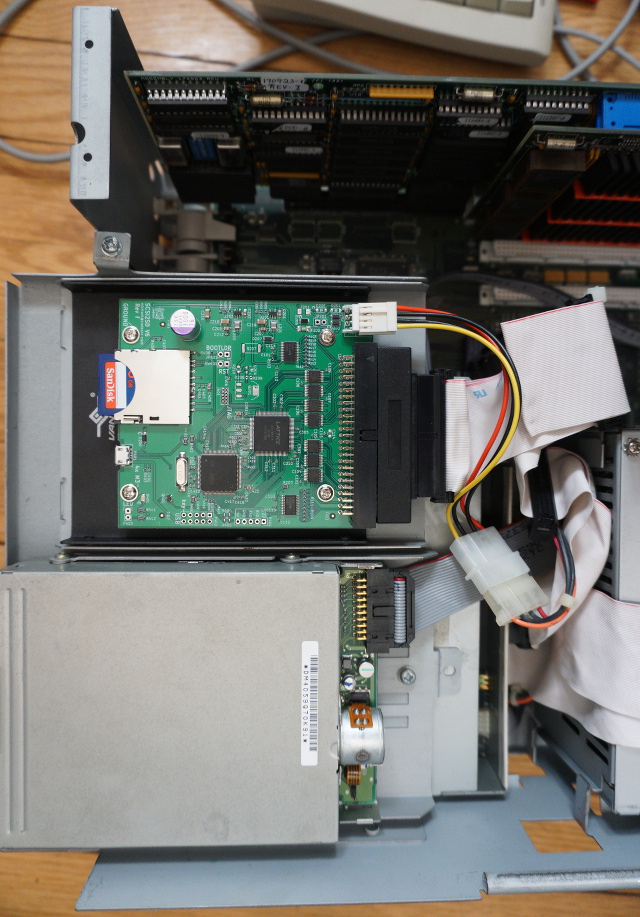 ---
8. Boot!
---

You can now back up and otherwise manipulate the contents of the MacIvory HDD by connecting the SCSI2SD device's USB jack to a Linux PC, or by simply removing the SD card.

~Fin~
6 Responses to "A Solid-State HDD for Symbolics "MacIvory" Lisp Machines."