This article is a continuation of "X-Ray Microscopy Kindergarten.".
---
Here, we see a stereo pair (approx. +/- 25 deg. one-axis rotation of the object from the horizontal plane, while film is stationary) of the device from before.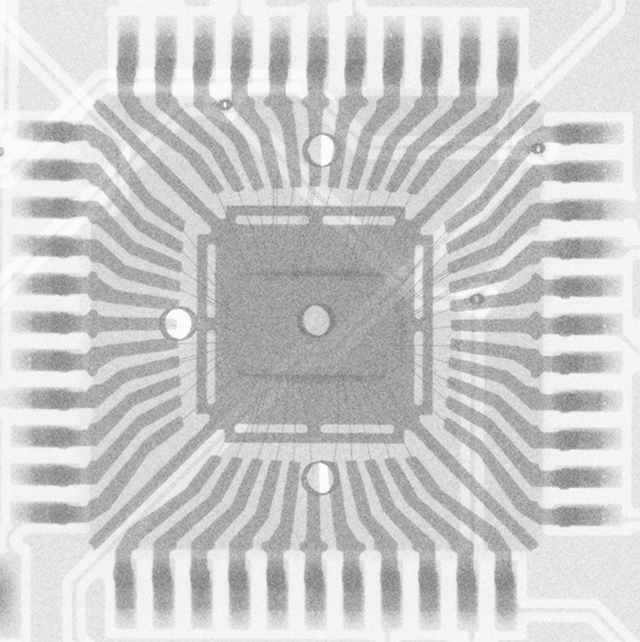 The vias are clearly distinguishable.
Exposure: 70 sec. @ 34kV; 0.3mA + 2x beam spread; film: "Eco-30".
---
2 Responses to "X-Ray Stereography Kindergarten."