Let's take another look at the console. There are several boards inside, but this is the only one which deals in custom Symbolics protocols (as opposed to the widely-known intricacies of operating a black-and-white CRT.)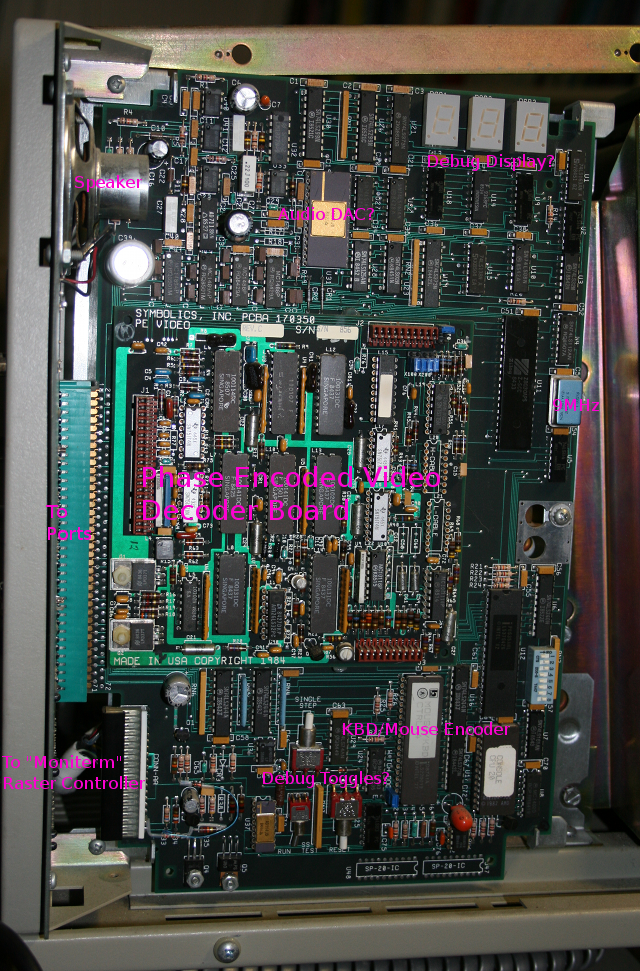 The rough annotations are my own. Click on the pictures for super-size (~10MB!) images.
Once again, the Phase Encoded Video decoder board:
The labeled chips are Emitter-Coupled Logic (ECL.) This explains the frequency of the video signal - 160MHz, Manchester-coded (80MHz data and clock) an astounding one for any entirely digital process happening in a machine of this vintage.
Now for the sad part: this board is hot-glued to its moorings in several places. Naturally, I could tear it loose, but I imagine that it was secured in this way for a reason. I would prefer to leave it in place, to ensure a working console in the immediate future. And so for now, my reverse-engineering efforts will focus on the transmission line (which I have been spying on through the console's video repeater port) and the video card of the 3620 machine itself.
Let's open up the latter. The densely-packed internals look nothing like those of any PC: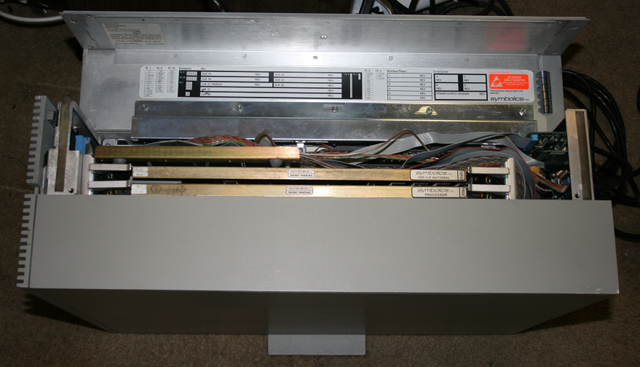 The closed portion of the chassis conceals the (full-height ESDI) disk and the Lisp Machine's massive, exceptionally hungry power supply.
The console I/O board (which I have barbarously called a "video card") is obscured beneath the rainbow cable visible on the upper left.
Let's pull it out: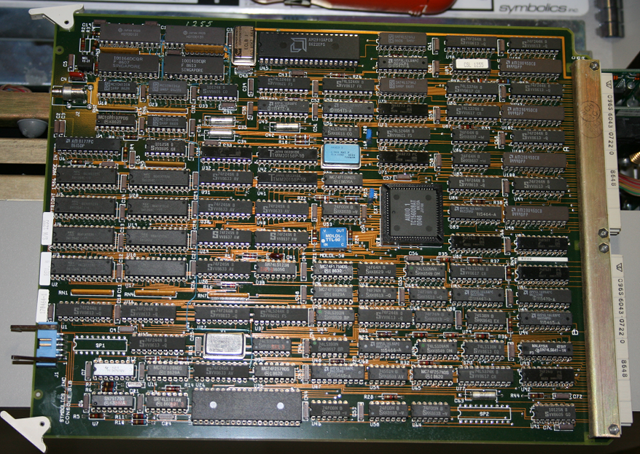 To be continued...
2 Responses to "Secrets of the Symbolics Console: Part 2"